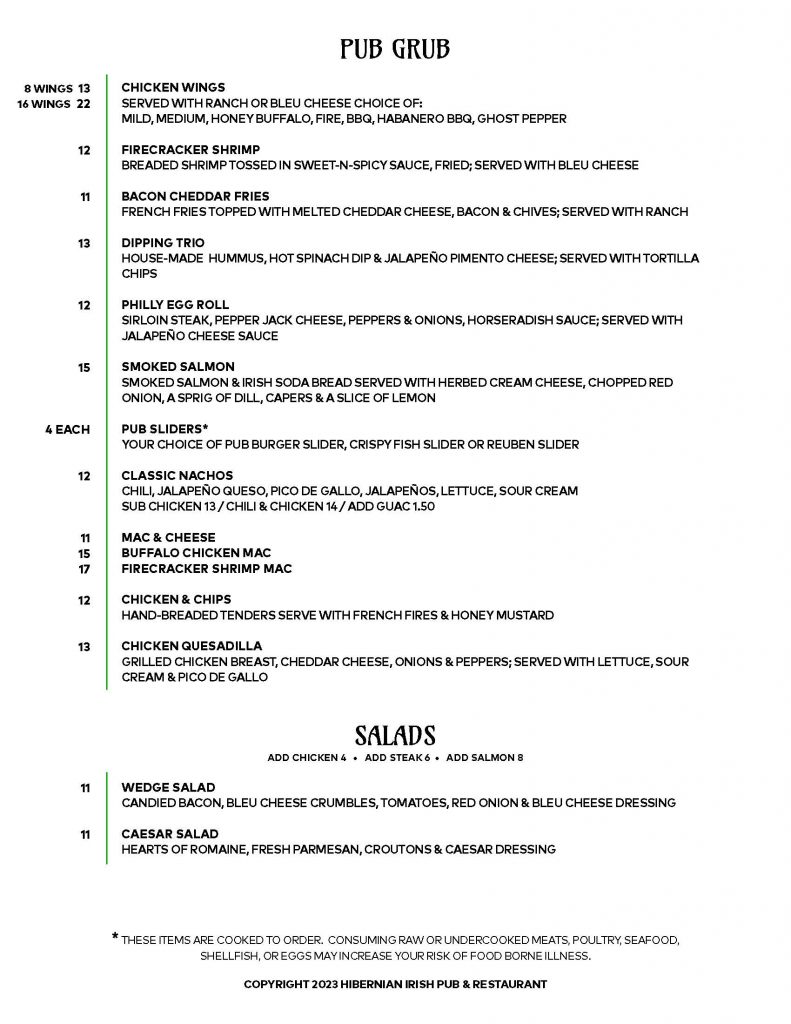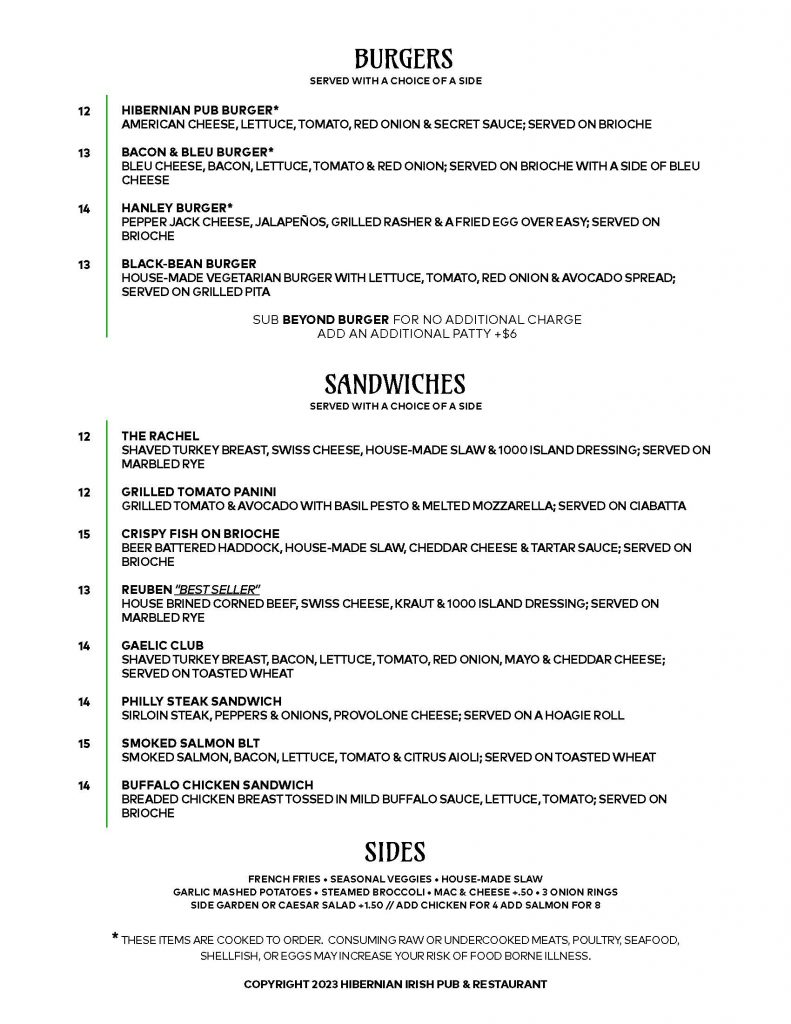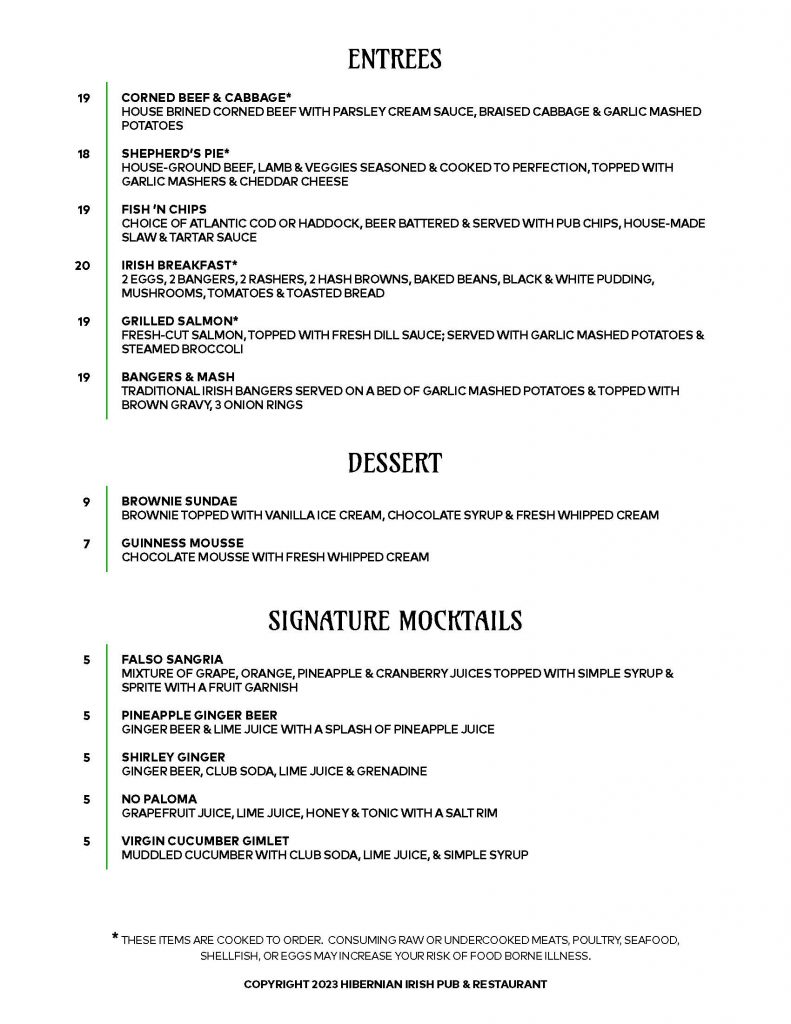 Served on Sundays Only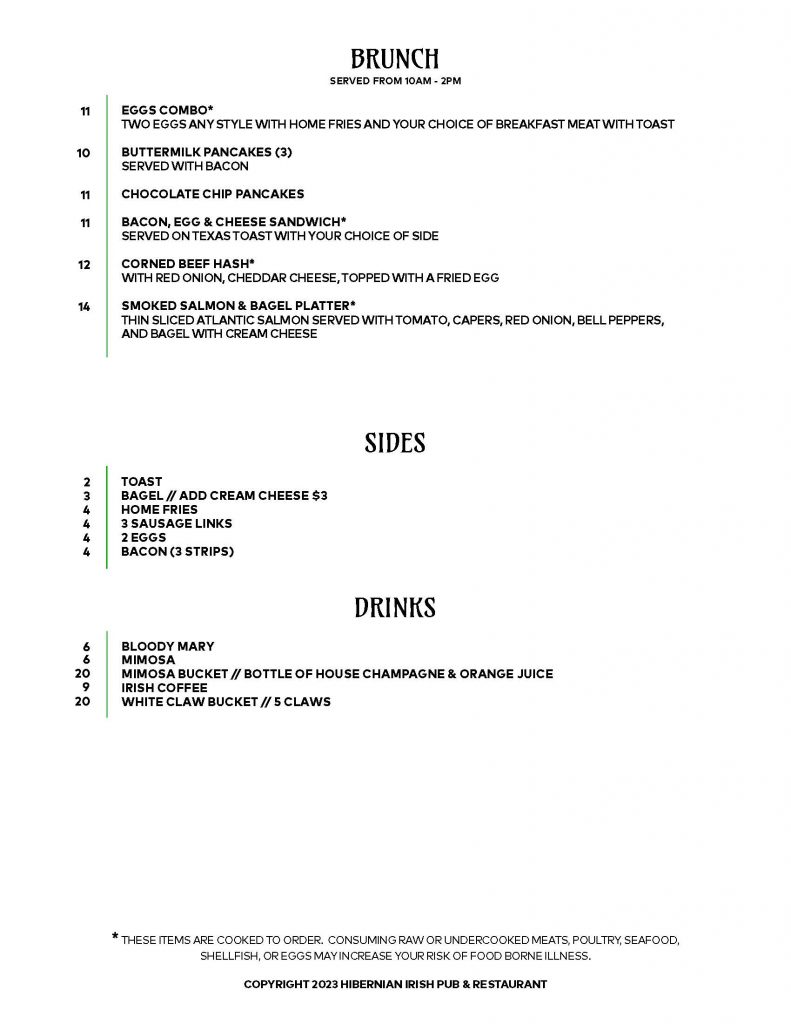 Our menu explores the richness of Irish and American cuisine and serves as an extension of the comforting environment of the pub itself. Whatever your preference – from a hearty meal to a light salad – our menu is guaranteed to leave you satisfied.
Hibernian also offers one of the most extensive bars in the area. We host a large variety of beers and whiskey that root from our great Irish heritage. But don't be fooled; our cocktail and wine selection is second to none.